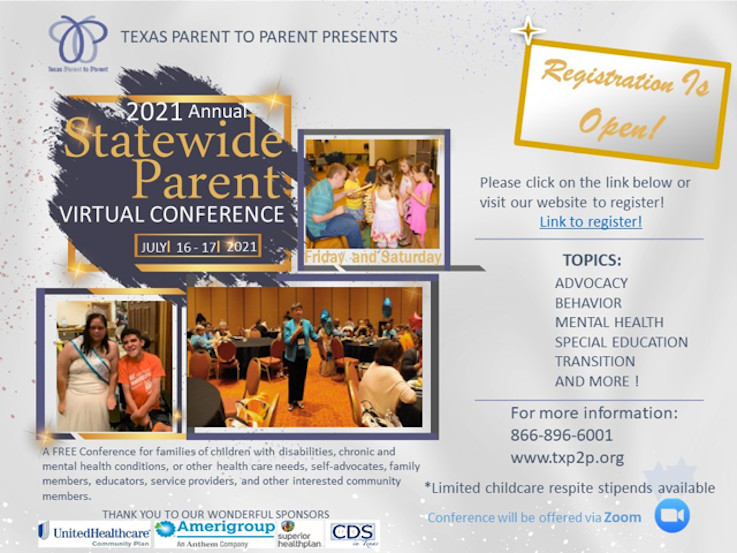 Details
Start:
July 16, 2021 @ 10:30 am
Finish:
July 17, 2021 @ 1:00 pm
A FREE conference for families of children with disabilities, chronic and mental health conditions, or other health care needs, self-advocates, family members, educators, service providers, and other interested community members. There will be 27 sessions including Early Childhood Handbook, Social Security Benefits for People with Disabilities, Mental Wellness is more Important than Ever, Medicaid and Medicaid Waiver Programs, Texas ABLE Account, among others. You can find the description of the sessions in the registration form and on the TxP2P home page.